About Us Here at Trapp Chevrolet
Sales:

Closed

| Call us at: 985-303-6019

Chevrolet's history has Run Deep for the first 100 years and will continue into the next. The Chevrolet brand was founded in Detroit, in November 1911. Race car driver Louis Chevrolet and General Motors founder William C. "Billy" Durant were the original masterminds behinds the bow tie brand. They developed cars that quickly earned reputations for performance, durability and value. Those traits remain at the core of Chevrolet today and are a part of what makes the Trapp dealership what it is. Trapp is now a staple in the vehicle market here in South Louisiana. Trapp actually did not own the first Chevrolet dealership in Houma. Chevy first rolled out in Bev Lirette's dealership on Main Street. In 1941, New Orleans native, A. Dupre Vaeth, bought out Lirette and renamed the dealership Quality Chevrolet Inc. and relocated the business to Barrow Street.
Heinke Trapp Sr. saw a promising business opportunity and wanted a piece of the action. Heinke Sr. entered into a purchase agreement with Vaeth which was complete in 1971. By the end of 1972, Heinke Sr. moved the business to South Hollywood Road; the Trapp Chevrolet establishment was born. Heinke Trapp Sr. took a huge risk when he purchased land on the far reaches of Hollywood Road to relocate his Chevy dealership. Trapp Sr. envisioned a day when two four-lane routes would intersect at his business.

Trapp's son, Heinke Jr., had been a part of the family business since 1987 and he had some big shoes to fill in 1999 when he became the sole owner of Trapp Chevrolet after the passing of his father. At the age of 71, Trapp Sr. saw Tunnel and Martin Luther King Boulevard meet as a four-lane connection and talks began about widening the two-lane Hollywood Road.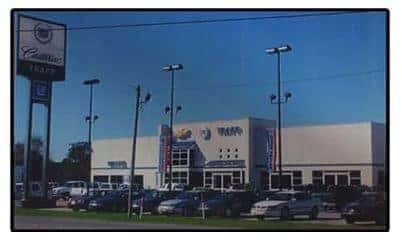 Today under the leadership of Heinke Trapp Jr., the dealership has grown into the only full-service Chevrolet dealership in the Tri-parish region. In 1999, Trapp Jr. began construction on a brand new Chevy sales showroom in anticipation of the widening of Hollywood Road. Construction was complete on the new facility in 2000. In 2010, Trapp. Jr. renovated his Chevrolet dealership once more. Today the Chevy facility has amenities such as Wi-Fi, Starbucks, a full service Quick Lube and detail department. Trapp Chevrolet's renovations also included their state of the art service department, GM Certified body shop and beautiful sales showroom. Heinke Jr.'s thoughts have always been, "we want to maintain the ups and downs of the times, stay on level ground and strive for consistency. With technological changes to the current Chevrolet lineup, a number of available finance packages, rebates, trades, increased industry competition and high-tech maintenance and repair equipment, an auto dealer today must be much more professional and educated than many were 50 years ago.
Trapp added, "South Louisiana is a different animal. People work hard around here. They have resilience. Hurricanes happen and they bounce back from that. Oil spills happen and they bounce back from that. This is a hearty bunch of people. They focus on here and do not worry about what goes on in the rest of the world. I don't think they worry about what they can't control, and I don't think that's a bad thing." Heinke Jr. considers each customer as an individual, with needs and desires different from the one before. Trapp Jr. said, "There have always been challenges and successes in the auto industry. Our family dealership has stood the test of time and I look forward to what the future might bring, including the widening of Hollywood Road to the four lanes my father had envisioned."